OVERSEAS CORPORATE CONSULTING
BUSINESS CONTENT
Bringing smiles to children around the world..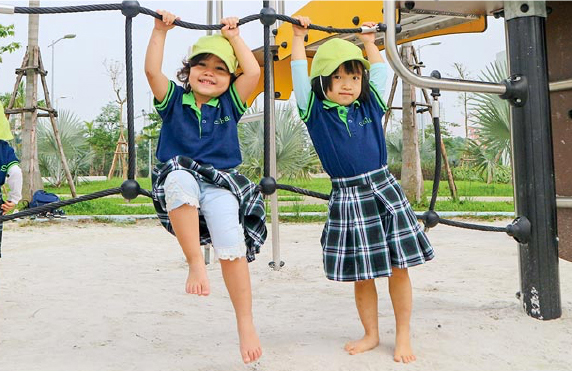 Our mission is "For the smiles of children around the world…"
Safety and security, daily life training, seasonal events and songs, careful care and food education. These are among the excellent qualities in "Japanese-style childcare" that has gained worldwide attention. Through Japanese-style childcare, we hope to bring smiles to children around the world.

For our first venture overseas , we opened our Kindergarten in Vietnam In 2017. We will continue to expand in various directions around the world. We hope to introduce and expand "Japanese-style childcare" worldwide through training, lectures, and consulting. 
We would like to ask you to join us in creating "a place filled with children's smiles".
SPECIAL MOVIE
A place filled with smiles

The route we walked to school while holding  hands
The songs we sang aloud with  friends
The fun sport day and performances 

We  aim  to  create  a place  that will  always be remorable


SERVICES
By utilizing our extensive in Japan and overseas, we will support facilities where "Japanese-style childcare" is introduced.

We offer advice from various points of view to enable smooth management of

schools

, such as guidance in drawing plans, advice and instruction in setting up

furniture,

fixtures, playground equipment, etc., needed for operation, formulation of management plans as well as advice and instruction on its implementation, etc.

We offer training in one's country of choice as well as training in Japan (coming to Japan for training). Out of the 100 types of staff training that we conducts annually, we will assist in getting the right kind of training that matches the skill level of each prospective trainee. If the trainee prefers to come to Japan for training, we can arrange on-site training. On-site training will give trainees more in-depth insight and understanding of Japanese-style childcare through actual environments that will enable them to learn and discover many things that are lacking in classroom training.

Lectures on "Japanese-style childcare" are provided upon request. Participants may choose from any of the different themes which are features of Japanese-style childcare, such as

 

safety and

security

, daily life training, seasonal events and songs,

careful

care and

f

ood education.

Visits to our facilities in Japan are available. This service is recommended to those who are planning on opening child-care facilities, or those who want to experience Japanese-style childcare on site, as well as those who don't have much image about Japanese-style childcare.
Why Choose Us:
1

Giving priority to
 safety and security



Maintaining a safe and secure childcare environment is a priority in all of our corporate activities. We make full use of the methods we have accumulated, both hardware and software, to protect the precious lives of children.

2

A place that will
always be memorable

We value each day of childcare and through our facilities, hoping to create fond memories that children can look back on and cherish even as they become adults.To help stimulate children's mental development, we offer seasonal events as well as programs tailored for children's growth.

3

Extensive track record

Our

group

company  

operates more than 200 nursery schools and over 80 after-school clubs and children's houses in Japan, and operates kindergarten overseas, which bears testament to its commitment and extensive track record in this field. Utilizing our experience, we would like to extend our know-how and experience to meet various demands of our customers.
OVERSEAS EXPERIENCE

COHAS DANANG

  (Danang City, Vietnam)

"COHAS DANANG" Kindergarten was opened in Danang City in Vietnam in September 2017. The name COHAS (initials for Circle Of Happiness And Smile), was chosen to express the essence of "spreading the circle of happiness and smiles around the world". The smiles on children's faces represent a treasure for the future that cannot be replaced by anything else. Across borders and beyond the sea, we are firmly committed to support the health and growth of children from all over the world, and to keep the smiles on their faces.

Click here to homepage
Frequently asked questions
| | |
| --- | --- |
| Q.What is the general flow involved up to the consulting contract? | |

A.The process leading to making the contract is from ①  to ⑤ below:
① Initial discussion
② Concluding the NDA
③ Visiting schools in Japan
④ Making proposals / estimates
⑤ Signing the contract

| | |
| --- | --- |
| Q.How do you price your services? | |

A.The fee varies depending on the request made.  Qare given free of charge, so feel free to contact us.

| | |
| --- | --- |
| Q.In which countries do you provide services? | |

A.Our consultants/specialist offer services in many countries around the globe.
Please be informed that initial meetings will take place via telephone or web-conference.


| | |
| --- | --- |
| Q.In what language is the service available? | |

A.Inquiries are accepted in 3 languages, namely English, Chinese and Vietnamese. The service will be provided mainly in Japanese and an interpreter may be used for other languages.
CONTACT
Please feel free to contact us if you have any questions regarding the opening of a child care facility, consultation etc.
COMPANY PROFILE
Company Name

Japan Nursery Institute for General Research, INC.

Head Office

17F Chikusa New Tower Bldg., 3-15-31 Aoi, Higashi-ku, Nagoya-shi Aichi, Japan



Tokyo Office

5F Shinagawa Season Terrace, 1-2-70 Konan, Minato-ku Tokyo, Japan
TEL:+81(3)-6455-8041 
FAX:+81(3)-6455-8042

Business Areas

Nursery Service
Gymnastics, English and Eurhythmics Schools Contracting Service
Food Service
Distribution Service
Researching , Training and Consulting Service

Date of Establishment

March 1, 2013

Capital

10million yen(JP-HOLDINGS, INC. wholly owned subsidiary)

President and Representative Director

Shinichiro Tanaka